Leading Arborist in Crawley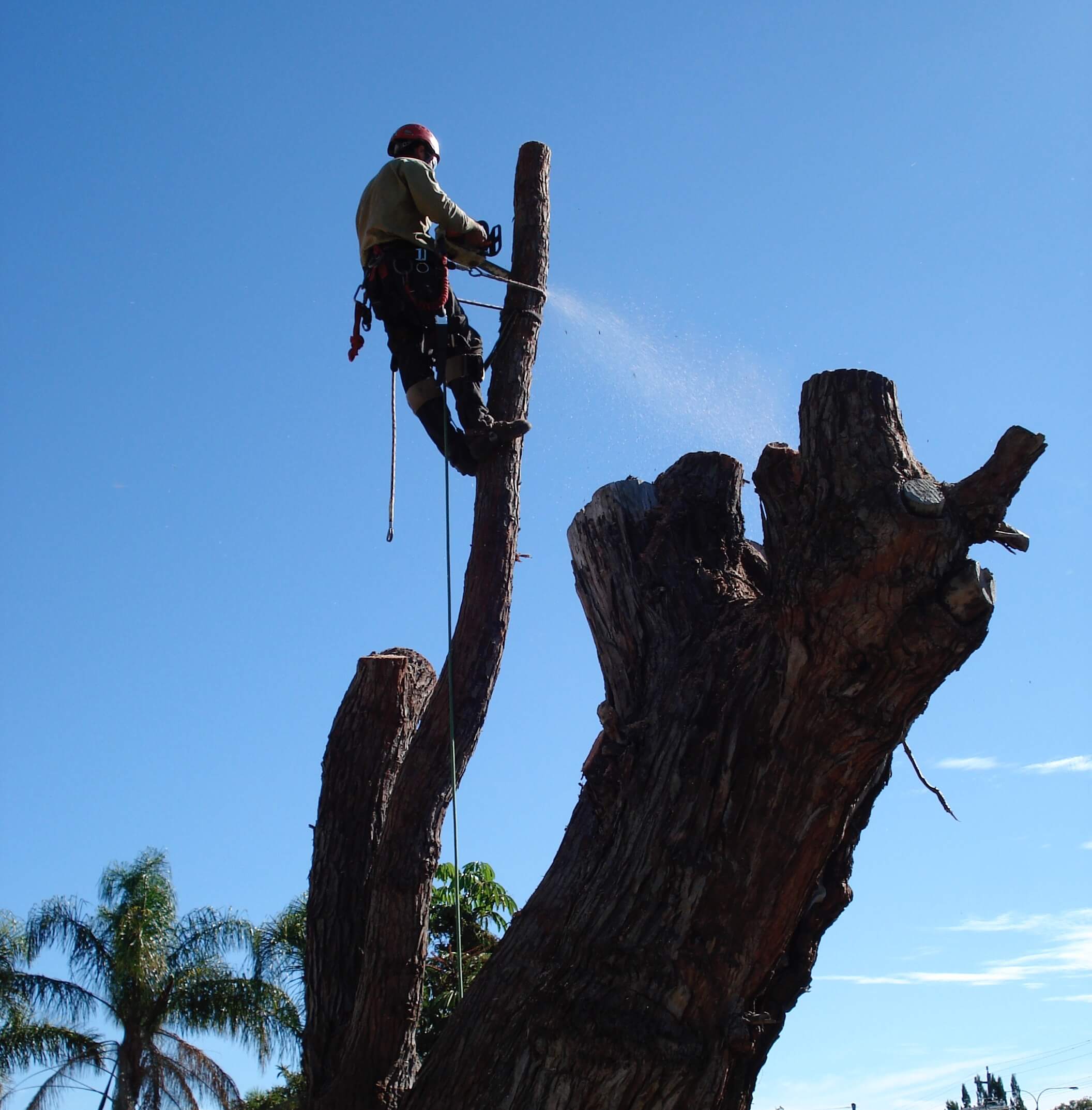 Keeping your trees happy and healthy looking is necessity for a beautiful yard. Caring for trees can be a difficult business, but you need not worry. Consider hiring an arborist Crawley can depend on with Ace's Tree and Garden Service.
From pruning to removing and everything in between, we offer services to care for your trees in any number of ways, Our expert arborists know how to deal with local and exotic trees alike, so any plant lover who needs a little assistance caring for their trees can count on us.
If you are worried about the health or appearance of your trees and the surrounding area, call on us to help. With our expertise and experience, we can help your trees safely flourish and thrive. Our arborists know exactly what how to treat any tree on your property.
What We Offer
We offer a comprehensive assessment of tree health and potential risks, to keep your trees in the best possible shape. Our specialties include pruning (including palm pruning), removal of unhealthy or unwanted trees, and general tidying. All of our services are designed to keep your trees and yard as healthy and fresh-looking as possible.
We follow all Australian standards and regulations to ensure your yard is within proper parameters and maintenance requirements. Our qualified arborists use only the safest, most up to date equipment for maximum safety and efficiency. We strive to provide quick, on time service and immaculate clean up once we have finished with your yard and your trees. We also provide woodchip mulch to our clients.
Our Expert Services
Our pruning services can be split into two categories: crown maintenance and crown modification. Crown maintenance includes selective pruning, cleaning, formative pruning, crown thinning, and deadwooding. All of these services are to, as the name implies, maintain the health and integrity of the "crown" of the tree. Crown modification can be corrective pruning, line clearance, pollarding, reduction pruning, and crown lifting. These services keep any tree safe all while looking beautiful.
As a last resort, we do have tree removal services. Our expert arborists have the skills and knowledge needed to assess and determine whether a tree is salvageable or not. In extreme cases, a tree may need to be removed to keep the rest of your yard in pristine condition. If a tree is dead or dying, causing an obstruction to other trees, or can be replaced by a more suitable option, then our tree surgeons have the tools and skills needed to keep your yard in top working order.
Are You Looking For An Experienced Arborist Near You?
If you are in the Crawley area and you need some advice or assistance with your trees, call Ace's Tree and Garden Service. Our trained arborists know everything there is to know about local fauna, and with their help, your trees will look better than they ever have in the past. Contact us today for more information or to schedule an assessment!
Proudly Serving Crawley
Crawley is a suburb of Perth, Western Australia and is located within the City of Subiaco and City of Perth. It is the home to the University of Western Australia, the state's oldest university. The Crawley Edge Boatshed is also a well-recognised and frequently photographed site in Crawley and it is thought to have been originally constructed in the early 1930s. Ace's Tree and Garden Service has been serving Crawley residents since starting up and has become a leading provider of tree care and gardening services in the suburb.
Get An Obligation Free Quote Today!